Struggling With Uncomfortable Heels for My Commute
Wearing Regular High Heels Designed for Looks, Not Comfort
Like many professional women, I valued looking polished and put-together for work. So I wore stylish heels that complemented my outfits, ignoring the fact that they lacked any comfort features. The materials were rigid and rubbed my feet the wrong way. The heels were thin, throwing off my balance on uneven sidewalks. And the lack of cushioning or arch support made my soles scream out in pain.
The Agony of Uncomfortable Commuting
My feet throbbing and covered in blisters: My regular heels dug into my skin, leaving angry red blisters across my toes and heels by the end of the day. It was a badge of pain I had to earn if I wanted to look good at work.
Worrying about tripping or difficulty walking: I could not stride confidently in public in my heels. I always felt moments away from twisting an ankle or toppling over, leaving me anxious.
Looking uncomfortable rather than confident: Despite my efforts to look polished, my pained winces were obvious, undermining my outfit. I was more focused on not crying than looking cool and collected.
I've always loved the look and feel of heels. But I had to give them up for the longest time to spare my feet. I was left longing for cute shoes that empowered me rather than leaving me counting down to the sweet relief of kicking them off. I dreamed of the perfect pair of heels I could commute and conquer the day in - ones that made me feel capable and chic from the moment I slipped them on.
Discovering the Comfort of 7or9 Heels
One day, while shopping for new shoes, I discovered the emerging brand 7or9. Their heels were sleek, stylish, and comfortable. It seemed too good to be true. I decided to try a pair, which forever changed my relationship with heels.
Built for Busy Women on the Go
Unlike flimsy fashion heels, 7or9 shoes are designed for busy women on the move. They are made for walking, commuting, and getting things done while looking fabulous. Their selection includes heels perfect for the office, heels you can wear all day, and even heels you can practically dance with. Form and function in one beautiful package!
Cloud-Like Cushioning in Every Step
7or9's comfort comes from their innovative air-touch foam cushioning. Their shoes cradle feet in plush comfort from every angle.
Airy Toe Box: The airy cotton toe box pampers this sensitive area, preventing irritation so toes feel free all day.
Ultra-soft Interiors: Ultra-soft, breathable sheepskin-lined interiors gently hug feet. It's like walking on fluffy clouds; stress melts away with every step.
Thoughtful Support: Thoughtful design supports pressure points and movements. Resilient foam and targeted latex pillows cushion heels to toes so ankles feel secure in any stride.
Ankle Angels: Small latex pillows can reduce heel slippage, especially for women like me. I have a smaller curvature at the ankle, but these pillows provide just the right support.
Like a second skin, these shoes molded to feet guarantee comfort from dawn to dusk. Soreness is left behind as wearers float through each milestone with heads held high in 7or9 heels.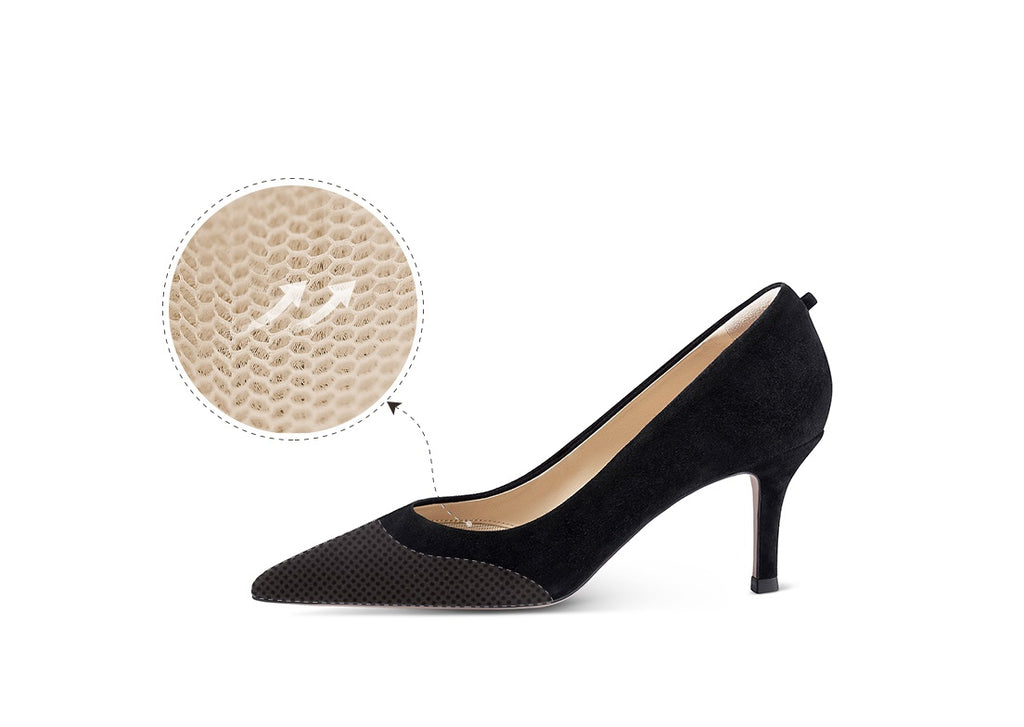 Crafted to Last Through Countless Commutes
7or9 uses only the highest quality materials designed to last. Their shoes are an investment, finely crafted to provide years of comfort and style.
Stylish, Comfy Shoes Give Me a Pep in My Step
The first time I slipped on my 7or9 pumps, it was a revelation. I felt lifted yet stabilized. Stylish yet cozy. The cushioning was like walking on a cloud. For the first time, I looked forward to strutting around the office and commuting in heels.
7or9 Heels Have Transformed My Commute
Walk Several Blocks Without Pain
I used to have to change out of heels to walk a few blocks. But in my 7or9 heels, I'm now trekking over a mile comfortably. Their superior cushioning leaves my feet energized and supported.
Strut Around the Office for Meetings in Style
Instead of limping timidly around the office, I now stride confidently down the halls for meetings. I can focus on being present instead of preventing blisters.
Run for the Bus Without Worrying About Discomfort
Trying to jog for the bus used to be my worst nightmare in heels. But 7or9's flexible shock absorption means I can sprint in heels, and my feet still feel great. No more missed buses!
Meet Clients Looking Polished and Professional
In my 7or9 heels, I never have to sacrifice style for comfort. I look forward to client meetings, channeling my inner CEO with heels that make me look sophisticated yet feel like slippers. It's the ultimate power combo.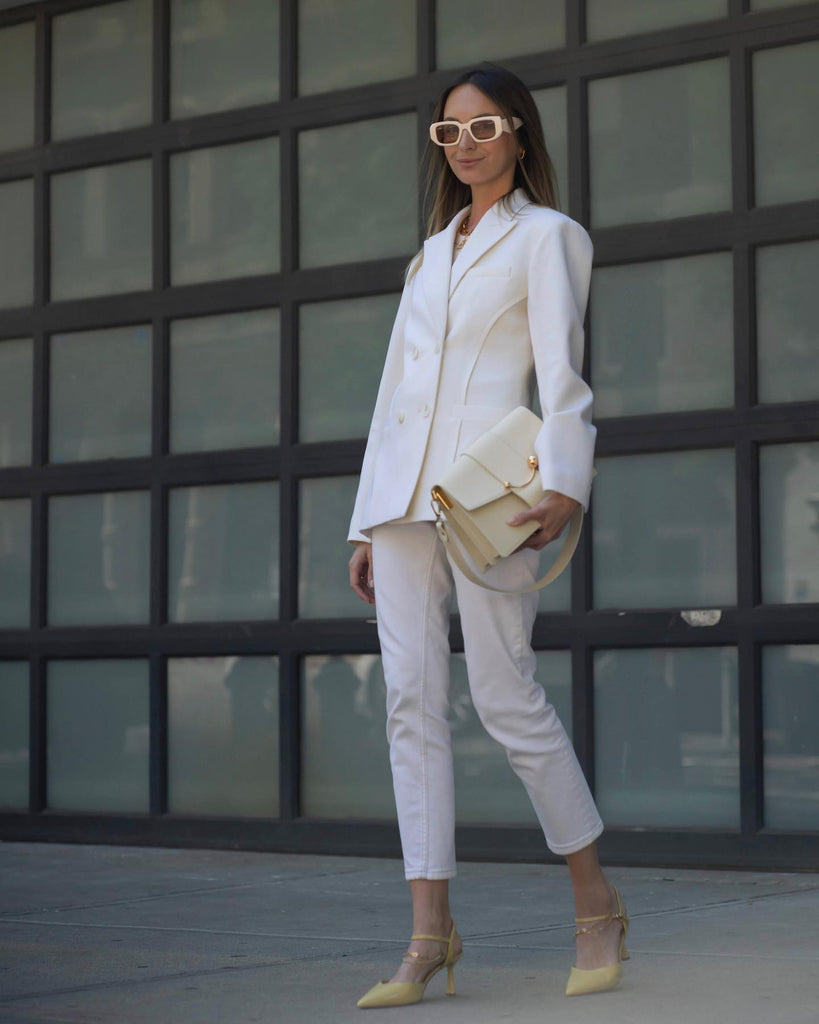 Finally, the Perfect Commuting Heels
Wearing heels used to be such a pain for my daily commute. I wish I had discovered 7or9 heels earlier. Their innovative comfort technology and high-quality craftsmanship have been a total game changer. Now I can get dressed for work in a graceful, decent, and confident way. 7or9 heels allow me to embrace my personal style while staying supported during my busy day. I highly recommend them to any professional woman seeking to commute and conquer the day in total comfort and elegance. My only regret is not finding these heels sooner!
Read More